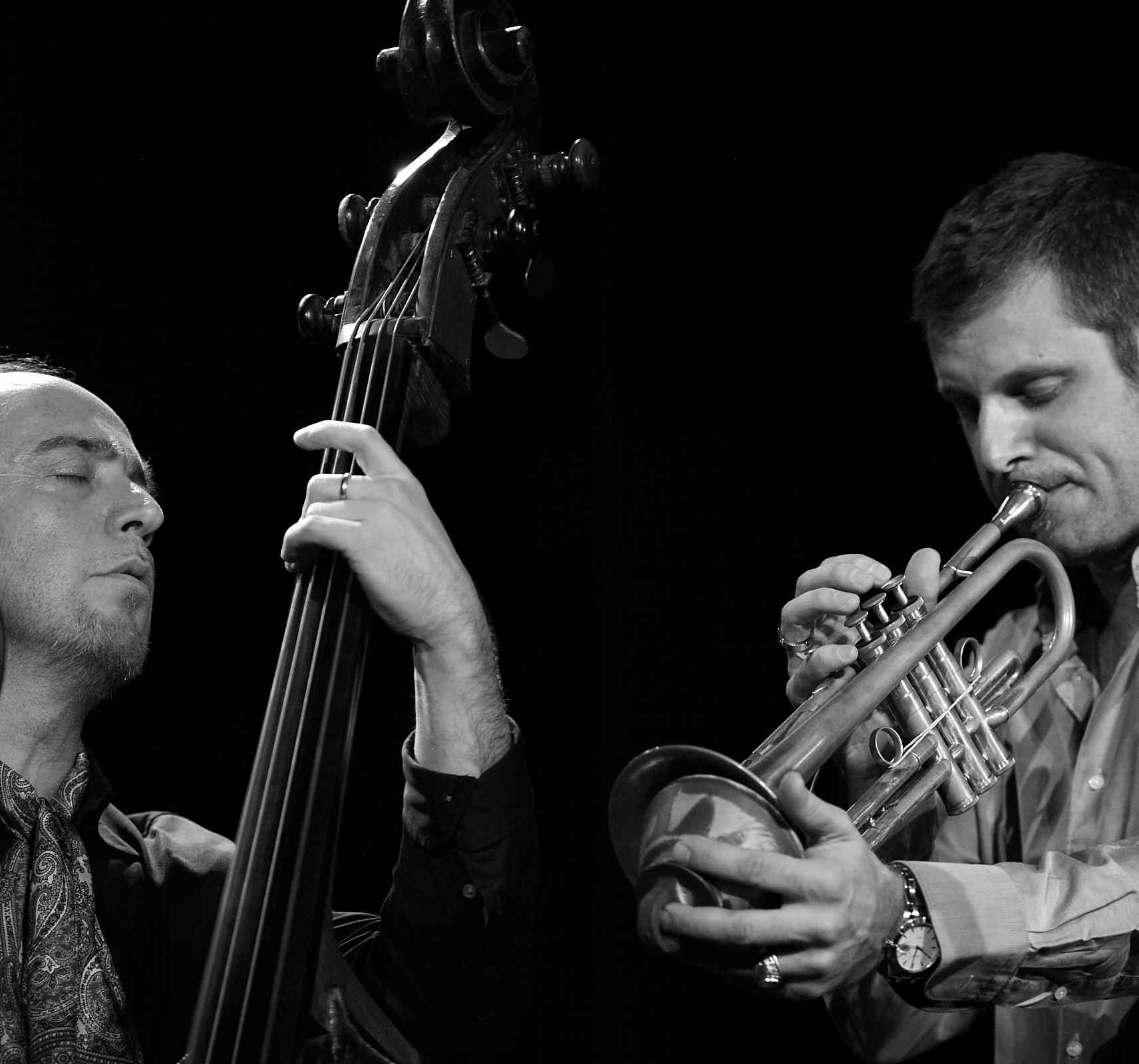 Rosario BOnaccorso – Fabrizio BOsso
"ATTENTI A QUEI DUE"
Ingredienti semplici: una Tromba, un Contrabbasso e quella magica forma di comunicazione che vige tra due strumenti fondamentali della musica jazz. La semplicità di un suono che racchiude molte avventure musicali e ancor più provocazioni, come la  ricerca di certi confini tra la tradizione musicale e la libertà espressiva del duo. La musica si sviluppa su tematiche originali e brani della tradizione del jazz, in un concerto dove due forti personalità musicali fondono melodia, creatività, energia, l'amore per la tradizione e quella giusta dose di ironia, che crea risultati imprevedibili… Attenti a quei Due!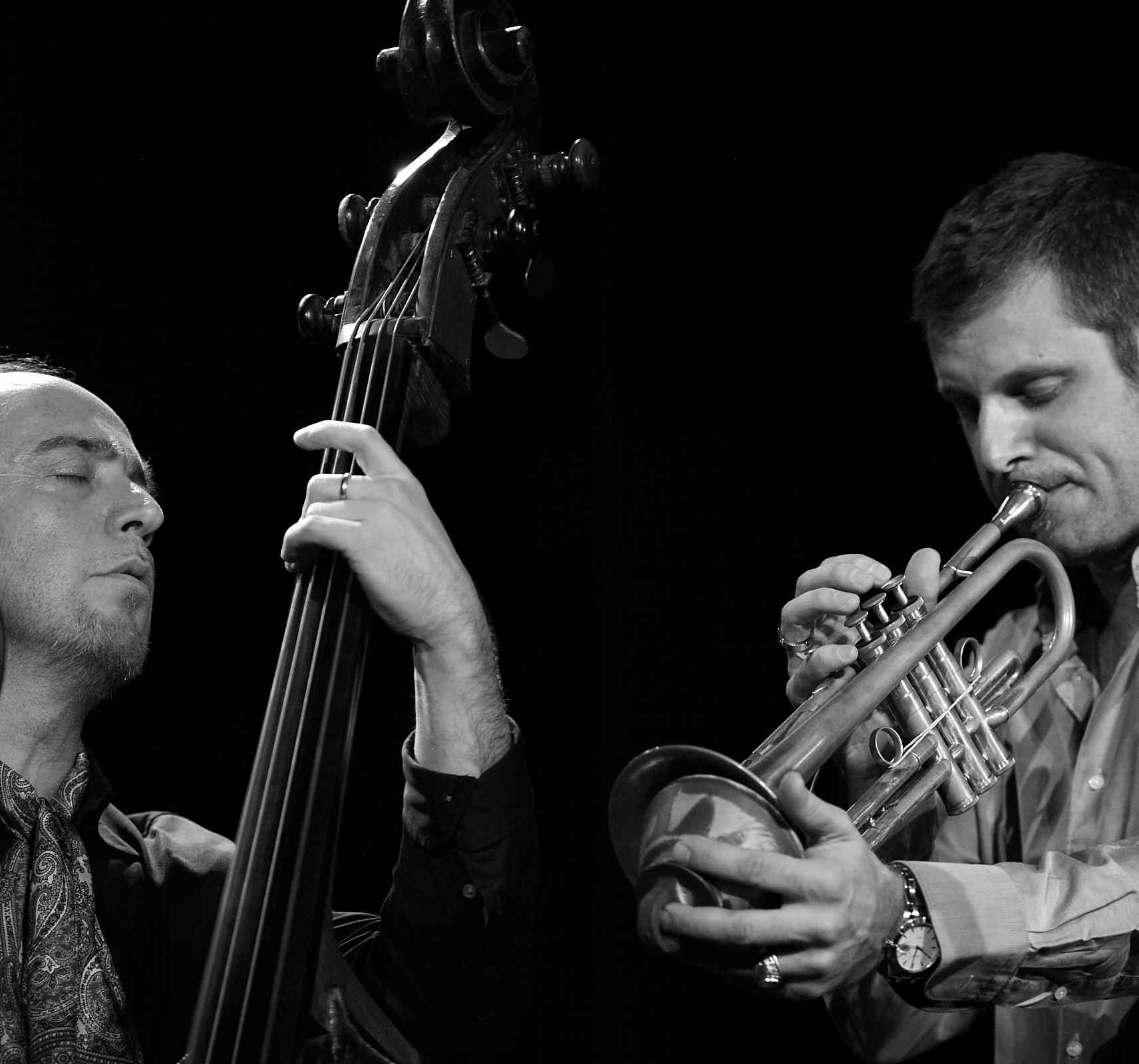 Rosario BOnaccorso – Fabrizio BOsso
"BEWARE TO THOSE TWO"
Simple ingredients: a trumpet, a bass and that magical form of communication that exists between two basic instruments of jazz music. The simplicity of a sound that encompasses many musical adventures and even more provocations, such as finding certain boundaries between musical tradition and freedom of expression of the duo. The music consists of original themes and songs in the tradition of jazz in a concert where two strong musical personalities merge melody, creativity, energy, love for the tradition and the right dose of irony, which creates unpredictable results … Beware Two of those!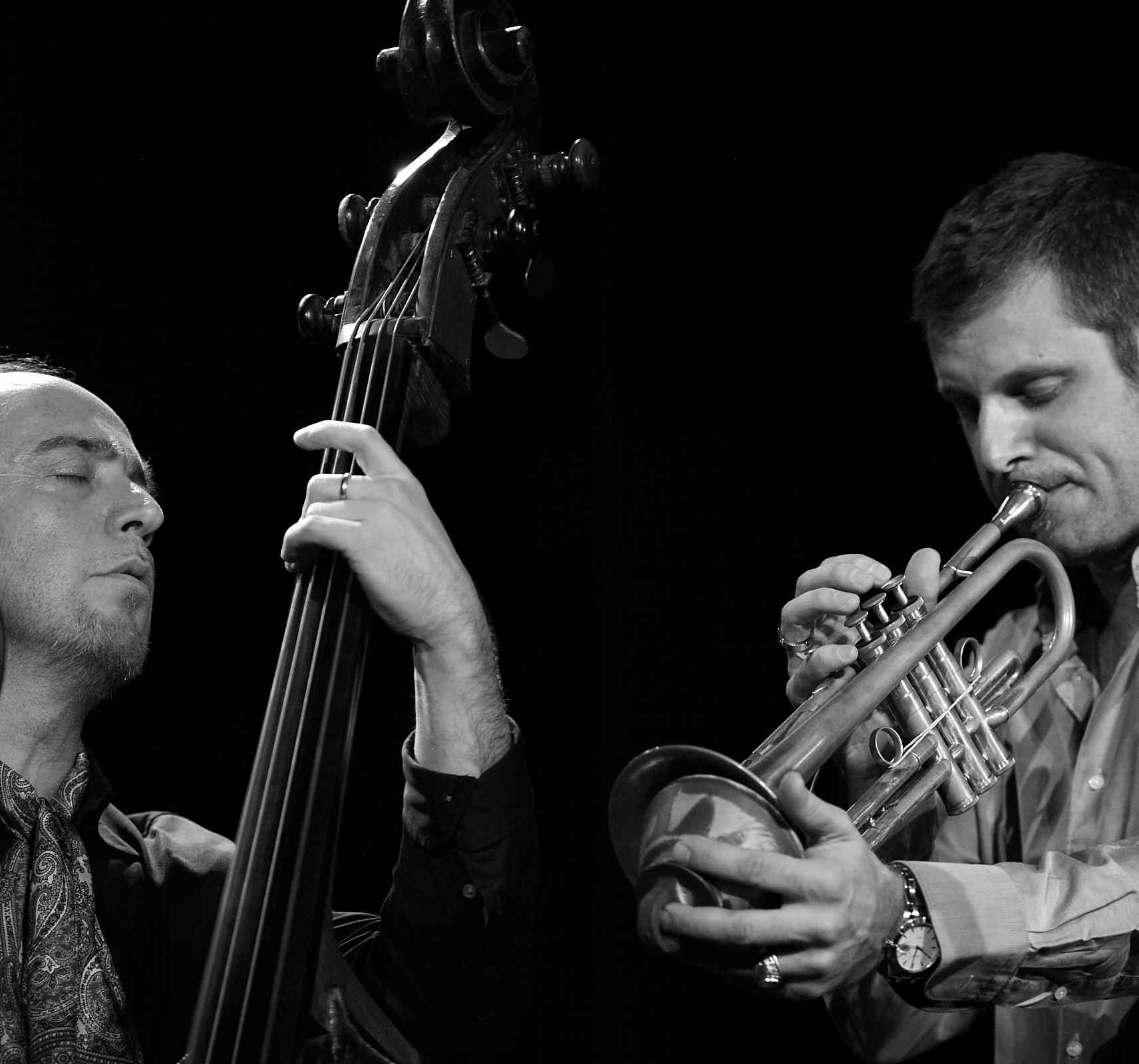 Rosario BOnaccorso – Fabrizio BOsso
"ACHTUNG, diese beiden"
Einfachen Zutaten: eine Trompete, ein Bass und die magische Form der Kommunikation, die zwischen zwei grundlegenden Instrumente der Jazz-Musik existiert. Die Einfachheit der einem Sound, der viele musikalische Abenteuer und noch mehr Provokationen, wie die Suche nach bestimmten Grenzen zwischen Musiktradition und der Meinungsfreiheit des Duos umfasst. Die Musik besteht aus originellen Themen und Lieder in der Tradition des Jazz in einem Konzert, wo zwei starke musikalische Persönlichkeiten verschmelzen Melodie, Kreativität, Energie, Liebe zur Tradition und die richtige Dosis an Ironie, die zu unvorhersehbaren Ergebnissen schafft … Verführer zwei!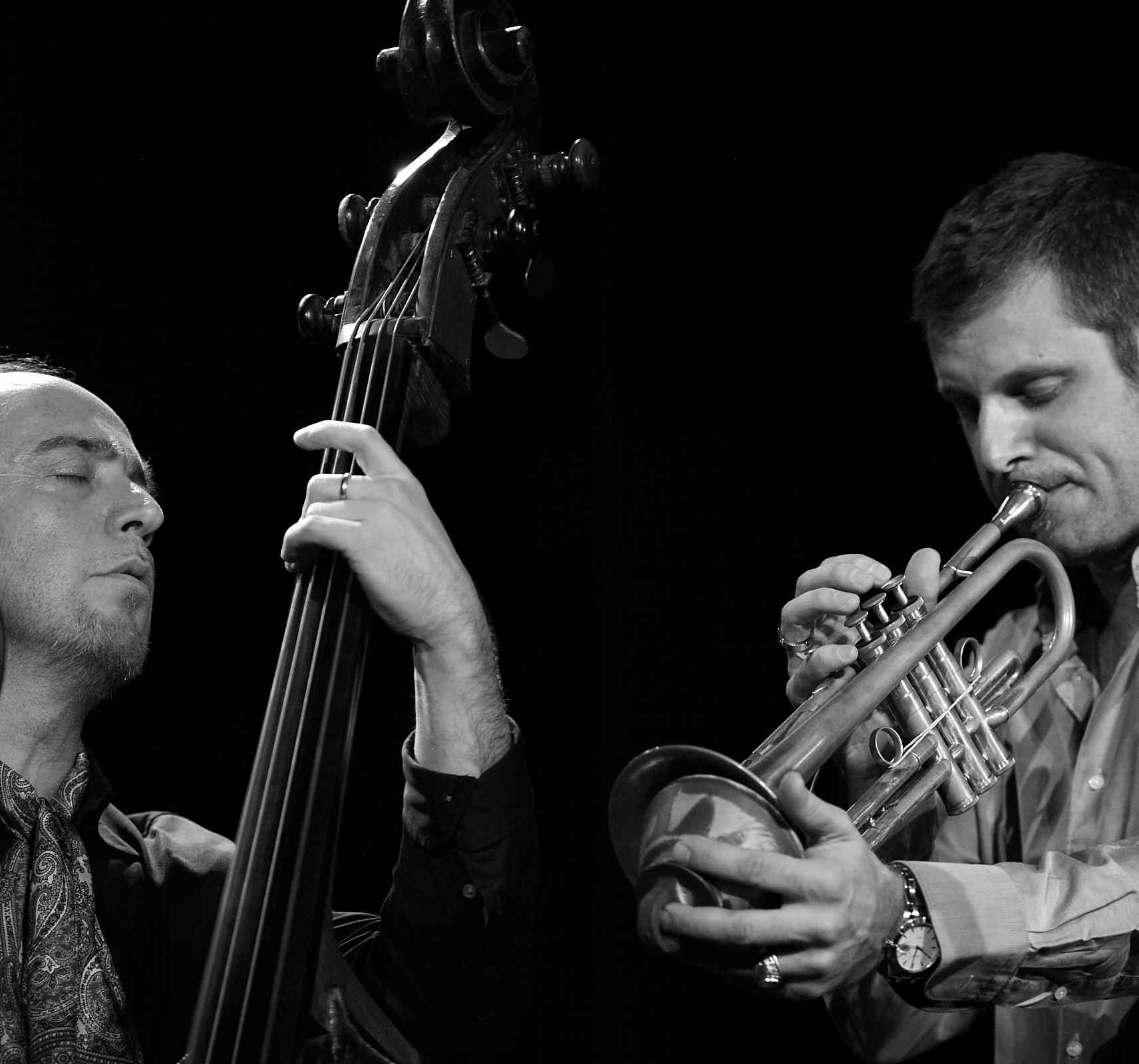 Rosario BOnaccorso – Fabrizio BOsso
"ATTENTION à ces deux"
Des ingrédients simples: une trompette, une basse et qui forme magique de communication qui existe entre les deux instruments fondamentaux de la musique de jazz. La simplicité d'un son qui englobe de nombreuses aventures musicales et encore plus de provocations, comme la recherche de certaines frontières entre tradition musicale et la liberté d'expression du duo. La musique se compose de thèmes originaux et des chansons dans la tradition du jazz dans un concert où deux fortes personnalités musicales fusionner mélodie, la créativité, l'énergie, l'amour de la tradition et la bonne dose d'ironie, ce qui crée des résultats imprévisibles … Amicalement deux!