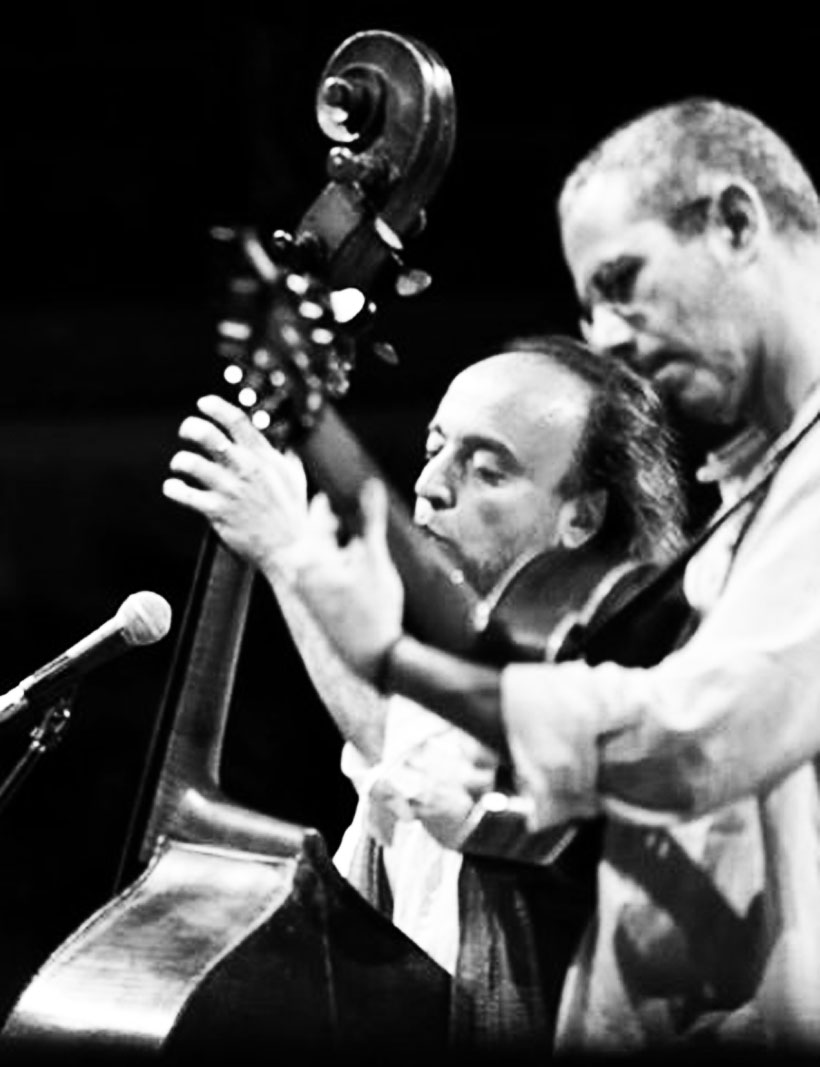 Rosario Bonaccorso e Roberto Taufic (gt)
".. Uno dei miei primi amori musicali, prima di scoprire il jazz, è stata la musica brasiliana, la corrente della Bossa Nova e i personaggi chiave di questo movimento, che tanto hanno influenzato la mia vena compositiva..", così Rosario ama introdurre il chitarrista brasiliano Roberto Taufic, con cui da un paio di anni ha intrapreso una stimolante collaborazione. Le melodie evocative di Bonaccorso e la magia del suono puro di Taufic ci trasportano dal Mediterraneo al Brasile, in un viaggio fatto di ritmi e sorprese musicali che appartengono alla poetica contemporanea che li accomuna.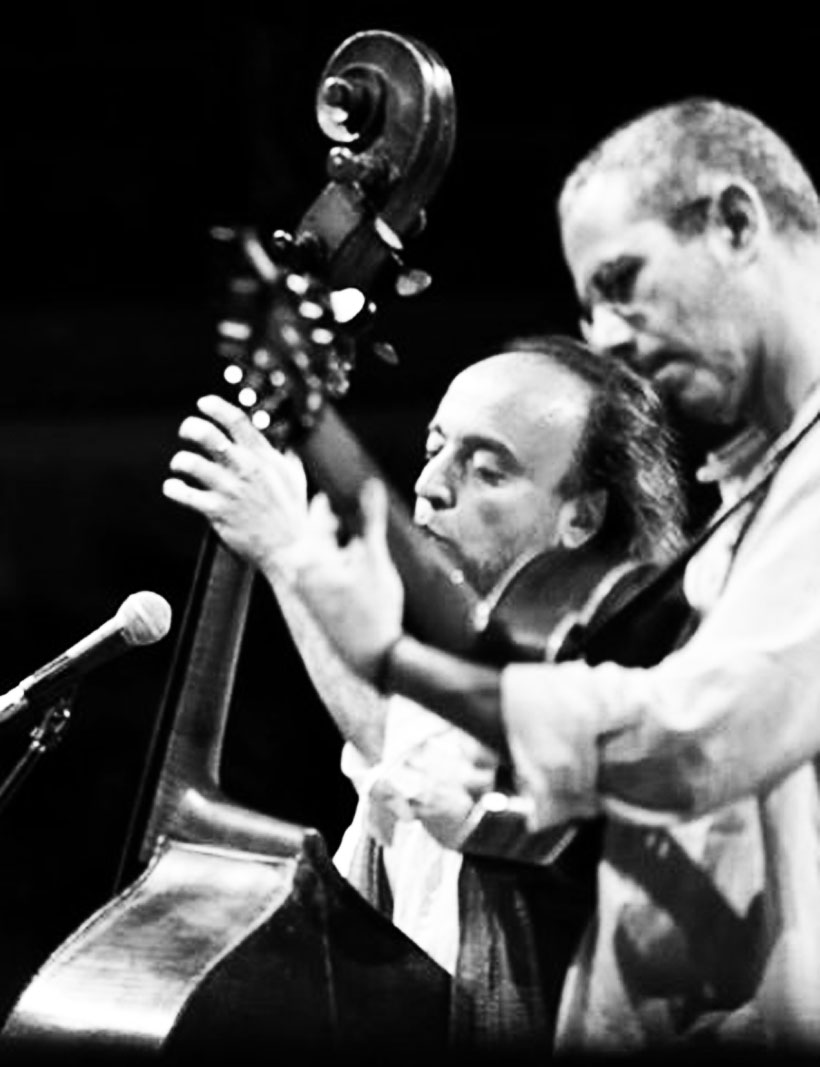 Rosario Bonaccorso e Roberto Taufic (gt)
" .. One of my first music loves, before discovering jazz, was Brazilian music, Bossa Nova and the key characters of this movement , which have greatly influenced my compositional vein .. Antonio Carlos Jobim, Joao Gilberto , Caetano Veloso .. " , in this way Rosario Bonaccorso loves to introduce on stage the Brazilian guitarist Roberto Taufic , with whom he has embarked an exciting collaboration since a couple of years. 
The melodies of Bonaccorso and the magic of the pure sound of Taufic transport us from the Mediterranean to Brazil, in a journey of rhythms and musical surprises that belong to contemporary poetry.
"DOIS… mais" .. "Two more " is a project that wants to merge the sound and the voice of the Mediterranean with the Brazilian music magic in a mix and blend of melodies and charm .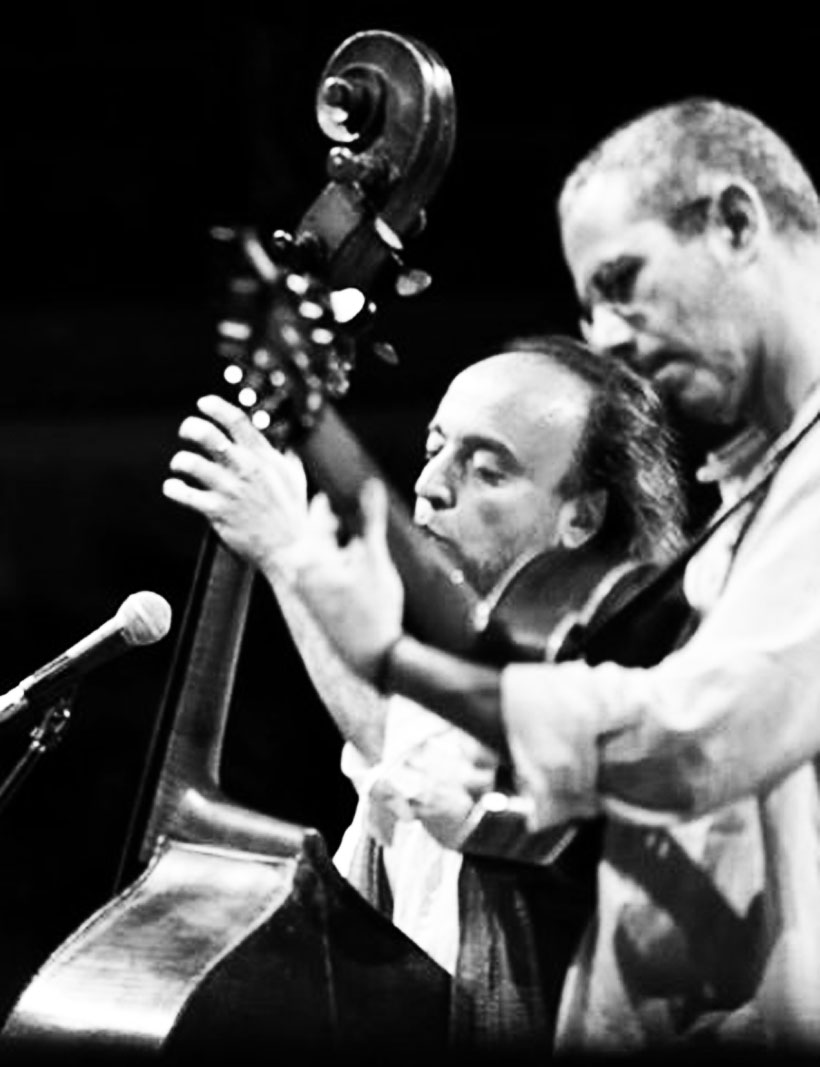 Rosario Bonaccorso e Roberto Taufic (gt)
"… Meine erste musikalische Liebe galt, noch bevor ich den Jazz entdeckte, der brasilianischen Musik, dem Bossa Nova und den Schlüsselfiguren dieser Bewegung, die meine Art zu komponieren sehr beeinflusst haben.. Antonio Carlos Jobim, Joao Gilberto, Caetano Veloso..", so stellt Rosario Bonaccorso auf der Bühne gerne den brasilianischen Gitarristen Roberto Taufic vor, mit dem ihn seit ein vielen Jahren eine anregende Zusammenarbeit verbindet. Die suggestiven Melodien von Bonaccorso und der reine Klangzauber von Taufic entführen uns vom Mittelmeer nach Brasilien. Diese zeitgenössische Poesie entführt Sie auf eine Reise der magischen Rhythmen und musikalischen Überraschungen. Das Projekt DOIS .. mais "Zwei ..mehr" versucht die Klänge und Stimmen des Mittelmeerraums mit dem Zauber der brasilianischen Musik in einem Geflecht aus Melodien und Zauberei zu verweben. Mariapia De Vita, eine international bekannte Künstlerin, leiht dem Projekt ihre Stimme.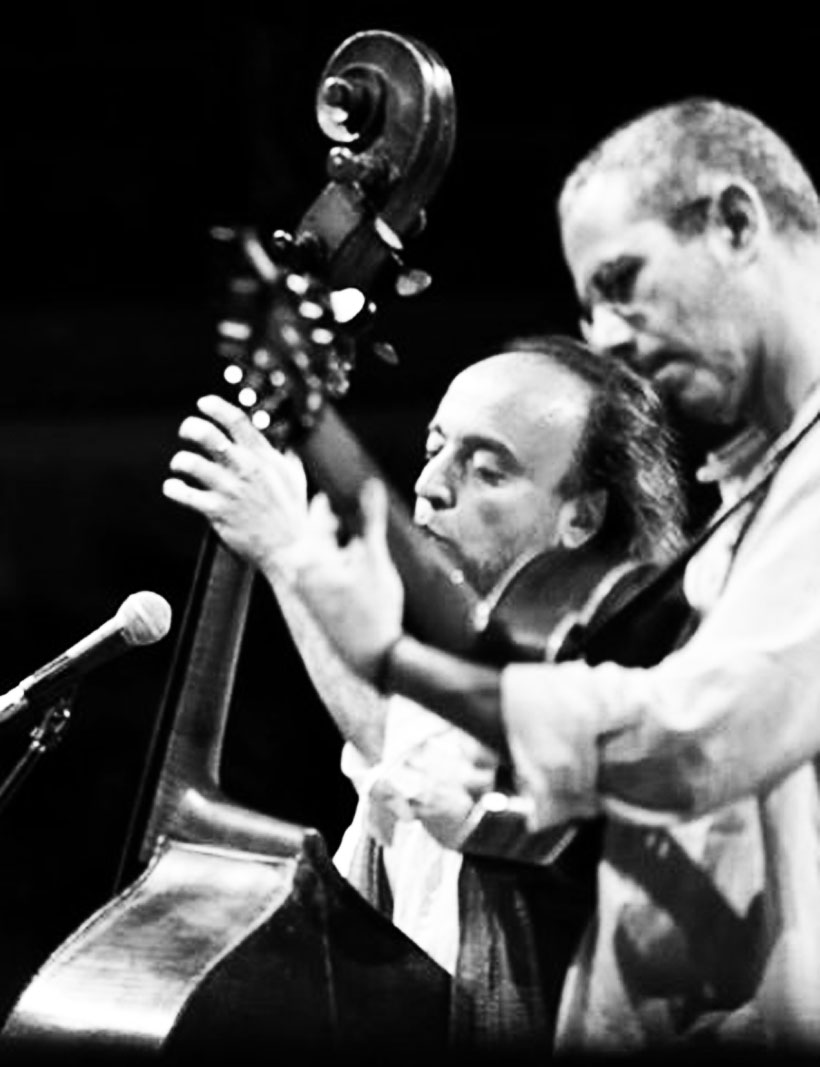 Rosario Bonaccorso e Roberto Taufic (gt)
" .. Une de mes premières amours musique, avant de découvrir le jazz, était la musique brésilienne, le courant de la Bossa Nova et les personnages de ce mouvement, qui ont grandement influencé ma veine de composition .. Antonio Carlos Jobim, Joao Gilberto, Caetano Veloso.. ", est ansi que Rosario Bonaccorso aime présenter sur scène le guitariste brésilien Roberto Taufic, avec lequel il a entrepris, par un paire d'années, une collaboration stimulant.
Les mélodies évoquent Bonaccorso et la magie du son pur de Taufic nous transportent de la Méditerranée au Brésil , un voyage de rythmes et de surprises musicales qui appartiennent à la poésie contemporaine qui les commun.
DOIS maïs .. " .. Deux plus " est un projet qui veut fusionner le son et la voix de la Méditerranée avec la magie de la musique brésilienne dans un mélange de mélodies et de charme.